Hamster is, of course, a hamster. He is internet famous and is a former rival to Nom Nom, being revealed later that he is Nom Nom's pet. He made his first appearance in the short "Nom Nom vs. Hamster".
He's a short-hair hamster with cream fur and orange markings. He has black eyes.
Relationships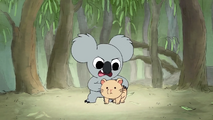 The two aren't very fond of each other. In "Nom Nom vs. Hamster", when Nom Nom and Hamster were doing a shoot together, it was made clear Nom Nom was rude and impatient towards him. Seeing this, the small rodent did everything in his power to annoy Nom Nom throughout the shoot to the point where the koala up and left altogether.
Later, in the episode "Kyle", we can see that Hamster is actually living in Nom Nom's mansion and, in spite of their differences in the past, they get along well.
Quotes
Trivia
Gallery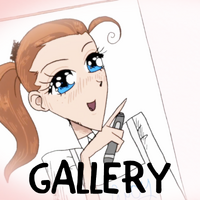 Ad blocker interference detected!
Wikia is a free-to-use site that makes money from advertising. We have a modified experience for viewers using ad blockers

Wikia is not accessible if you've made further modifications. Remove the custom ad blocker rule(s) and the page will load as expected.